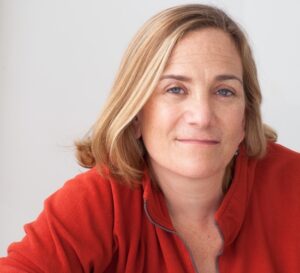 Tracy is the author of eight historical novels, including the international bestseller GIRL WITH A PEARL EARRING, which has sold over 5 million copies and been made into an Oscar-nominated film starring Scarlett Johansson and Colin Firth.
American by birth, British by geography, she lives in London with her husband and son and cat. Her new novel, AT THE EDGE OF THE ORCHARD, is set among the apple trees in Ohio and the redwoods and sequoias of California. She is also editor of READER, I MARRIED HIM: STORIES INSPIRED BY JANE EYRE.
Tracy is a Fellow of the Royal Society of Literature, and has honorary doctorates from her alma maters Oberlin College and the University of East Anglia. Her website www.tchevalier.com will tell you more about her and her books.